"These things are not factual," Mount Carmel City Manager Mike Housewright said of the allegations Vice Mayor Tresa Mawk leveled against him within her evaluation of Housewright's performance.
In October board members and employees were given a chance to evaluate Housewright, and the scores were initially discussed at the Oct. 28 BMA meeting.
Housewright received a combined overall score of a 4.3 out of 5 from the anonymous evaluations completed by the employees who work under him.
But, he received a combined overall score of a 2.8 from the BMA. The BMA itself is also very divided, as two Aldermen rated Housewright at a 1 out of 5 on all 77 criteria, others rated him no lower than a 4.
Notably, Alderman Jim Gilliam and Vice Mayor Tresa Mawk rated Housewright at a 1 out of 5 for all 77 questions. In the space provided for written comments on Housewright's ability to lead, Gilliam wrote, "can't lead he believes in suck-asses."
Instead of individually marking each question with her response, Mawk actually drew a line down the page indicating a score of 1 for every category.
She also wrote at the top of her evaluation "see attached for the truth. Not all the truth has been told" and attached multiple pages of allegations against Housewright including the ethics complaint filed by citizen Brenda Parker against him over the removal of a streetlight.
Alderman John Gibson had requested to place the evaluations back on the agenda for the Nov. 18 meeting "due to the lack of discussion last time."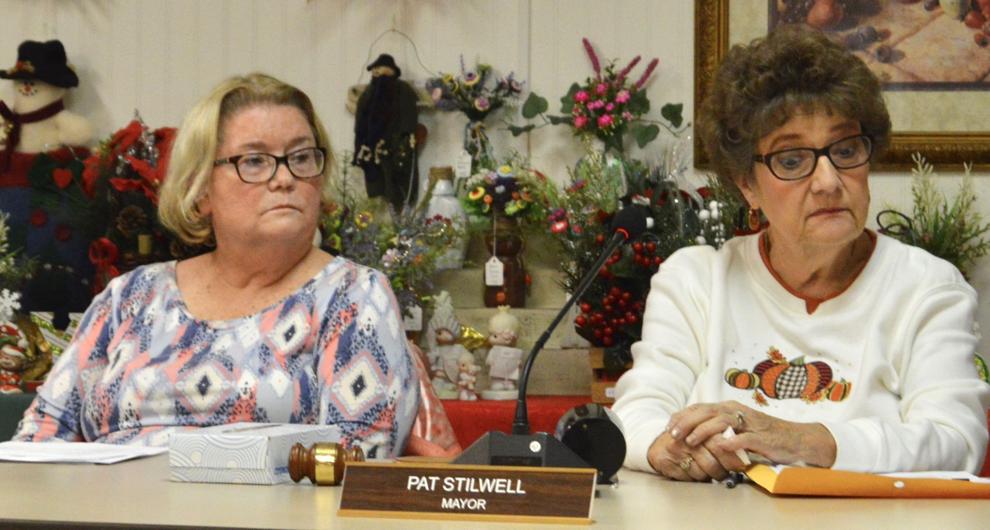 Vice Mayor: Housewright didn't pay bills
Mawk stated among her allegations that when former CMFO Tammy Connor was on medical leave in March of 2020, Connor received a phone call from an employee who was attempting to fill a prescription and was told they had no insurance.
"You can imagine her (Connor's) alarm with her in the hospital with thousands of dollars due for her care," Mawk wrote. "Housewright had not bothered to pay the insurance for two months. He also did not submit the 941 social security and medicare payments in a timely manner. Tammy stated that he had not paid any bills in her absence, and it took several weeks to straighten out the mess she had waiting for her because of Housewright not doing his job of filling in for her while she was out sick."
However, Housewright told the board that Connor had been back to work for 20 days when the insurance was suspended, had seen the invoice, and mailed the check the day before the insurance was suspended.
Connor had set up the insurance invoices to come to her personal email address rather than a secured town email address. Housewright did not have access to Connor's email address to view or pay the invoice.
The town incurred a $517 reinstatement fee because of this lapse. Town employees were without insurance for around five days; however, all bills submitted by employees attempting to use their insurance during that lapse were reimbursed.
"Nobody was running up thousands of dollars in medical bills as this states," Housewright said. "If it had been brought to my attention that it was late when it was realized, it would have all been avoided with a simple call to Blue Cross Blue Shield."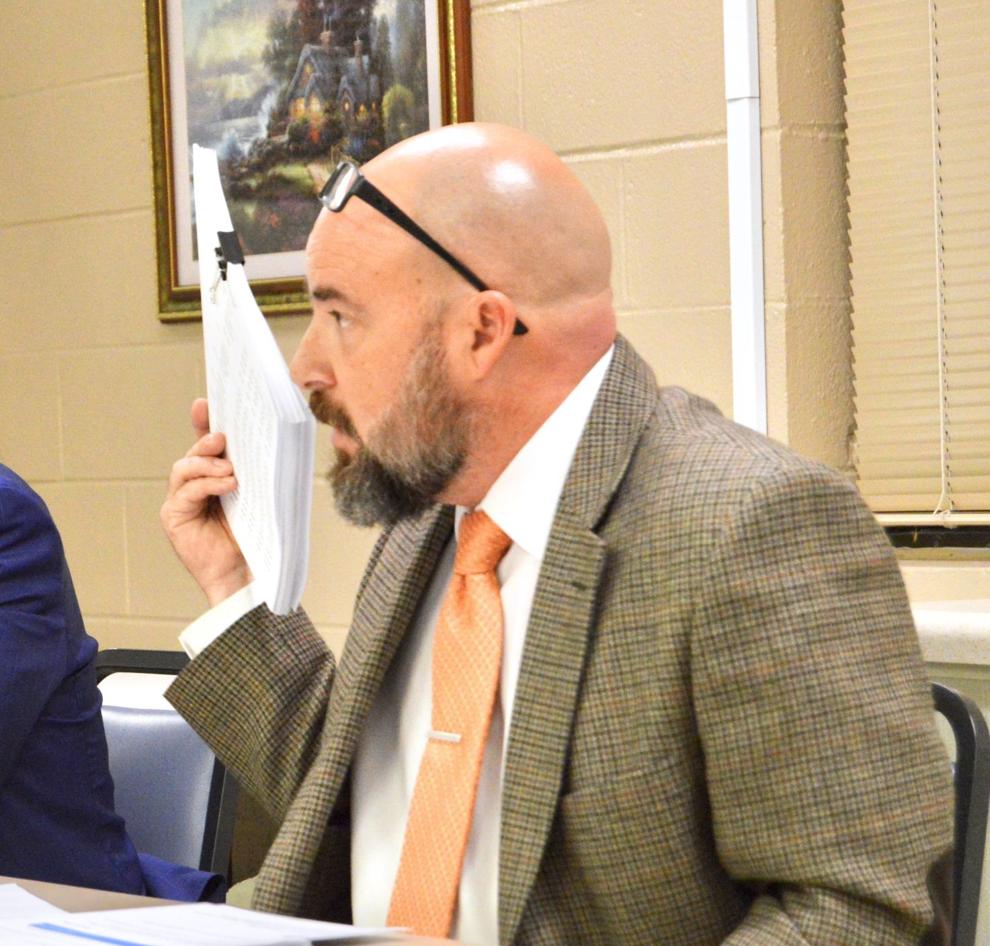 "It's my professional reputation you're playing with"
"We have all been big to praise Tammy on an audit without any findings, but had the auditor known we had invoices — particularly one as important as the city's insurance for our employees — going to a personal email, that would have been a material finding," Housewright told the board.
Housewright also passed around a packet of information rebutting Mawk's allegations. He also held up a packet of 90 pages worth of bills that he paid during Connor's absence.
"I do not want to be having these discussions publicly because they are an embarrassment to the city and an attack on me," he said to Mawk. "You could have come to me with any of this, and we wouldn't be having this discussion, but when you level these attacks against me publicly, the response is going to come publicly."
Mawk noted that she thought the board's evaluation of Housewright was supposed to be anonymous, but Alderman John Gibson explained that only the employees' evaluation forms were anonymous. Those from board members would all be publicly available through the Freedom of Information Act.
"Whether there was an expectation of anonymity or not, these attacks are unsubstantiated," Housewright replied. "It is more reprehensible to do it anonymously than to put your name on it. If I'm going to level an allegation against somebody, I need to be accountable for that."
"These were things I was told, and I had no reason to believe Tammy hadn't told me the truth," Mawk replied.
"Why wouldn't you come to me and see what I had to say about it?" Housewright asked. "I could have dispelled all that with undeniable proof. This is my professional reputation you're playing with."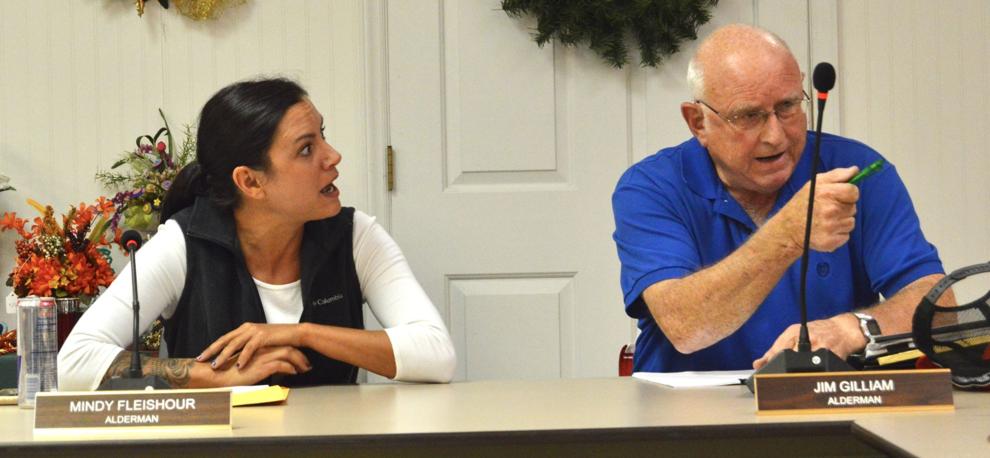 Vice Mayor alleges City Manager failed to pay raises
Mawk also alleged that Housewright failed to pay the city employees for raises the board approved in July of 2020.
"The board does not give raises, the board authorizes money for raises," Housewright told the board. "Raises are distributed when performance evaluations are complete. This (allegation) is just not factual."
He further noted that the raises were distributed on Oct. 6, 2020 and were backdated to July 1. He is currently working with department heads to conduct 2021 performance evaluations. When that process is completed, the employees will receive their raises.
Among other things, Mawk alleged that Housewright told city employees not to speak with her and described an encounter where one city employee allegedly attempted to film Mawk speaking with another city employee at a local restaurant.
"I do not tell employees not to talk to board members because I don't have the authority to do that," Housewright replied.
Mawk has previously pointed to a conversation with a sewer plant employee as proof that Housewright told employees not to speak with her.
Housewright noted that when Mawk attempted to ask an employee of the sewer treatment plant questions about the failing plant several months ago, he told the employee that Mawk's questions were best addressed to Housewright rather than instructing the employee not to speak with Mawk.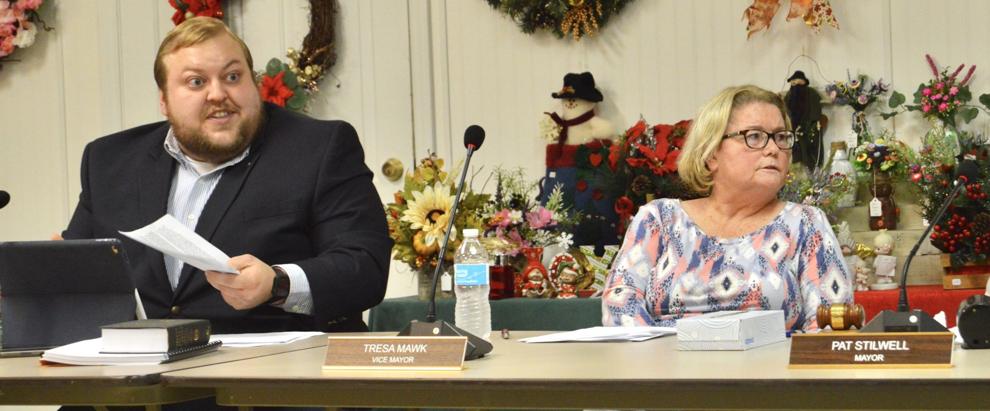 No constructive feedback given
When Housewright noted that he would have preferred to have a private conversation with Mawk over these allegations rather than at a public meeting, Mawk turned to Gibson and said, "this is thanks to you."
"Yes, because I think it's important for people to see it (the board's evaluation of Housewright)," Gibson replied. "You didn't even check individual boxes. You just marked straight down the line of one's."
"Well, that's the way I feel about it," Mawk said.
"The point of the evaluation was providing constructive feedback on how Mike can improve that score," Gibson said. "We spent a lot of money on this (evaluation), and, for certain people to leave scores of 1 straight down the row, that's not actionable or something that anybody can improve upon if you're not willing to provide feedback on what you want to see done differently."
"When I do performance evaluations, I have never once been critical of an employee without giving them a pathway to meet my expectations," Houewright said. "That is a key part of personnel management. I would like to see what it takes to meet your expectations."