A Hawkins County woman was arrested Saturday on a warrant charging her with child abuse for allegedly arranging for her step-daughter to be beaten by another juvenile for "running her mouth".
Julie Marie Betcke, 38, 1053 Rt. 31, Mooresburg, was arraigned Monday in Hawkins County Sessions Court on charges including child abuse, neglect and endangerment; criminal conspiracy; contributing to the delinquency of a minor; and domestic assault.
According to a report filed by HCSO Deputy Blake Zion, an investigation revealed that Betcke arranged the beating of her 17-year-old step-daughter because "she needed to be taught a lesson".
The beating is alleged to have taken place on Monday, Sept. 13 around 8:30 p.m.
The next day a Cherokee High School principal called Betcke about the girl's injuries. Zion noted that the victim had obvious signs of facial trauma, dizziness, a headache and blurred vision, and the principal had also been shown a video of the beating.
"Ms. Betcke stated the victim had been running her mouth and got what she deserved," Zion stated in his report. "It has as been discovered that Ms. Betcke had contacted the suspect, along with the other juveniles at the scene, and told them she was upset because they were supposed to wait until Friday to attack the victim, because she had a doctor's appointment and Ms. Betcke didn't want the victim going to the doctor's office looking beat up."
Betcke contacted the Review via Facebook messenger Tuesday and stated, "I have proof I never said what the SRO (Zion) stated. My entire conversation is recorded including him saying I should have shot these kids. I have proof I said no fighting. Proof these two have both had issues in the past. Have proof what I was doing prior to them fighting. Proof of kids saying I was not involved."
The victim reportedly has anxiety issues due to traumatic events that occurred earlier in her childhood.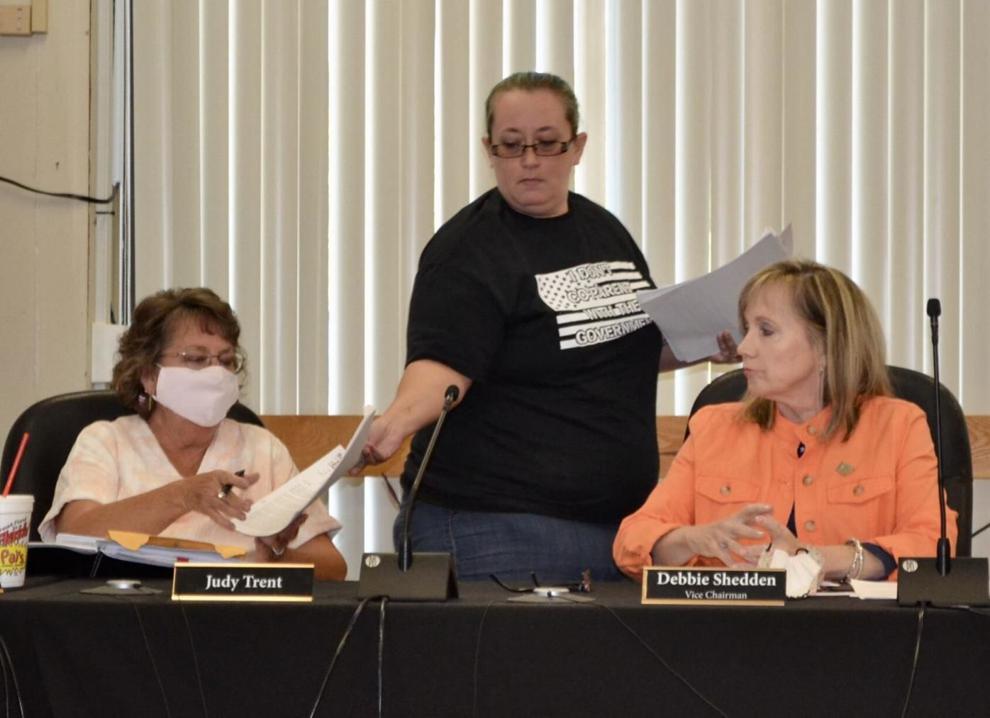 When interviewed by Zion the victim stated that, "she got what she deserved and her step-mom didn't want anyone going to jail, because she (Betcke) was only trying to protect her by teaching her (the victim) a lesson, and help change her ways".
Zion stated in his report that the attack on the step-daughter was premeditated and planned by Betcke who arrived home with the victim and two other juveniles that night. The victim was repeatedly punched in the head and face more than 30 times, and kicked in the face several times.
Among the victim's injuries was the imprint of the bottom of a tennis shoe on her face.
"Rather than contact law enforcement or seek medical attention for the juvenile, Ms. Betcke loaded the suspect, along with the other juveniles, and drove them each home while the victim was forced to lay in the back trunk cargo area of the vehicle crying and sobbing from her injuries," Zion stated in his report.
Although Betcke was in the kitchen 15 feet away from where the attack occurred she claimed she didn't hear it taking place due to barking dogs, Zion said.
Zion noted, however, that a video of the attack revealed no barking dogs. Zion said Betcke was alleged to have watched the beating from a window inside the house.
Betcke was arraigned Monday in Hawkins County Sessions Court and released from jail on $1,500 bond. Her next court appearance is set for Nov. 10.