A Rogersville woman is facing charges including two counts of burglary and meth possession after she was discovered a Martin's Greenhouse prior to opening putting plants in a tray.
On the morning of Sept. 3 HCSO Deputy Jesse Harrell responded to a report of a possible break-in in progress at Martin's which is located at 301 Dodge Drive.
Upon his arrival Harrell located Kanima Marie Braford inside the business.
Teresa Martin informed Harrell that Dawson Fields had observed Braford on the property when he arrived that morning "picking up items and plants and putting them in a tray."
Braford, 47, 123 Lawson Road, Rogersville, was arrested and found in possession of a baggy containing 0.4 grams of meth, Harrell reported.
When Braford was booked into the Hawkins County Jail she was found in possession of six Alprazolam pills, one Clonazepam, and two Buprenorphine pills.
Braford was then identified from previous video and photo surveillance as having been at Martin's on another occasioned taking various items from the business, Harrell stated in his report.
She was charged with two counts of burglary, theft over $500, meth possession, three additional counts of drug possession, and introduction of contraband into a penal institution.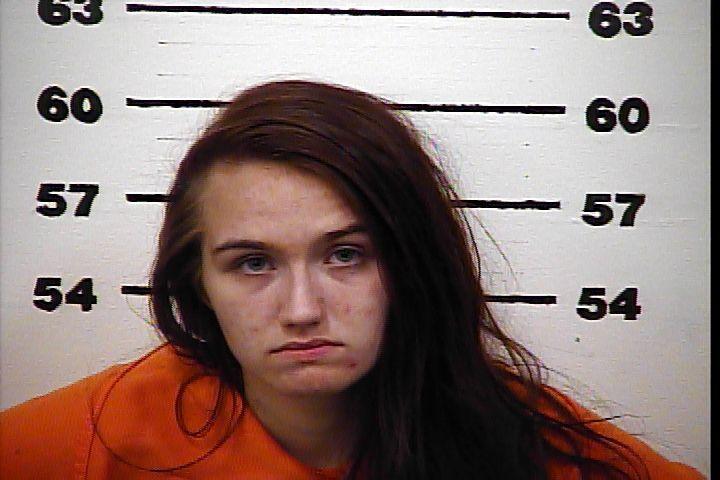 Attempted burglary suspect facing felony vandalism
Josline Adriona Garrett, 19, 617 Cedar Street, Mount Carmel, was arrested Sept. 6 and charged with attempted aggravated burglary, aggravated criminal trespass and felony vandalism over $1,000 in connection with an attempted break-in that occurred in Mount Carmel last month.
On Aug 2 police responded to a residence on Montgomery Avenue in reference to a break-in in progress. While en route, dispatch advised that a female was attempting to force entry into the residence. A witness identified the suspect as Garrett.
The homeowner told police that Garrett did not have permission to be on the property, and his property is posted "No Trespassing". Damage to the house included siding, a window screen, and a door handle and door that had been pried an effort to gain entry. Garrett had fled the scene prior to police arrival and was later arrested o n a warrant.
Teen accused of stealing, crashing mom's SUV
Courtney Shanks of Bulls Gap reported to the HCSO on Sept. 3 that her 16-year-old son had run away and taken her 2004 Hyundai Sonata without her permission after she went to bed.
Shanks told the HCSO she later learned that her son crashed the vehicle, which was valued at $10,000 and had fled the scene before police arrived. She further stated that the owner of the "Bulls Gap Speedway" stated that her son broke into the office and stole $3,000 in cash from the payroll.
A report was filed through the Greene County Sheriff's Office. Shanks stated that her son has run away before and she has received calls that he was in Kingsport and Knoxville.
DUI driver continued two miles after wreck
Doyle Adam Henley, 34, 292 Campbell Drive, Rogersville, was arrested Sept. 4 and charged with leaving the scene of an accident, DUI, driving on a suspended license, and drug possession among others as a result of a crash on Rt. 113.
HCSO Cpl. Michael Allen stated in his report he was responding to a report of a possible DUI driver on Rt. 113 in a silver Cadillac when he arrived to find the wrecked vehicle stopped at the intersection of Price's Grove Road. Henley stated he was forced off the road and wrecked, and admitted to drinking two beers and taking two prescribed Klonopin.
After performing poorly on field sobriety tests Henley was arrested for DUI, after which he was found in possession of two Xanax pills in his pocket. Officers investigating that accident determined that the crash actually occurred two miles away where Henley had run out of the road and through a cow pasture before re-entering the roadway.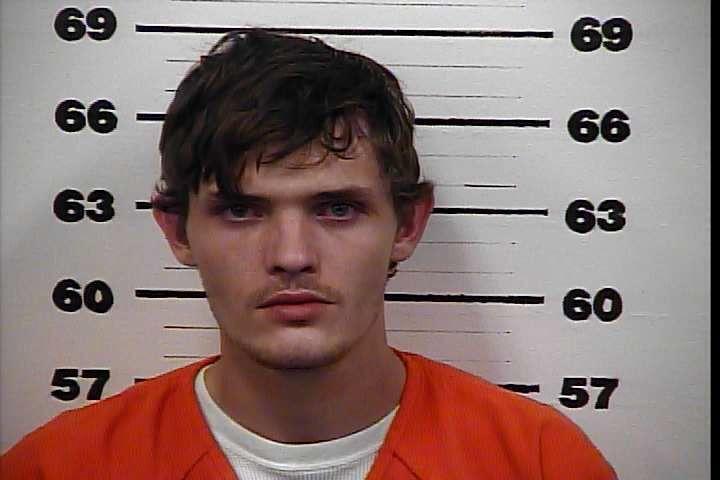 Inmate had pill residue on lips during transfer
Kevin Tyler Amyx, 28, 446 Old Hickory Circle, Mount Carmel, was arrested Sept. 7 and charged with introduction of contraband into a penal facility and possession of Schedule IV narcotics after he was found with Alprazolam pills while being booked into the Hawkins County Jail.
HCSO Deputy Isaac Hutchins stated in his report that the Kingsport Police Department had arrested Amyx on a Hawkins County warrant for probation violation. While Hutchins was transporting Amyx from Kingsport to Rogersville he observed green pill residue on his lips.
Amyx denied having drugs, stating he had green Oreo on his lips, Hutchins reported. While being patted down inside the jail deputies reported finding him in possession of three green pills with marking identifying them as Alprazolam.