An ordinance prohibiting dog tethering in Mount Carmel was approved on first reading following heavy debate at the Nov. 18 Board of Mayor and Aldermen meeting.
"This would essentially prevent someone from leaving a dog tethered on a leash outside 24 hours a day," said Alderman John Gibson, who proposed the ordinance.
Gibson noted that the town of Rogersville passed a similar ordinance in 2017.
"It's just a humane way to make sure animals aren't being kept on a chain outside of the house, especially as winter is coming with colder temperatures," he added.
The ordinance would prohibit owners from tethering their dogs outside for 12 hours or more per day. Additionally, the tether must be at least six feet long or three times the length of the dog (whichever is greater).
The weight of the tether must not exceed ⅛ of the dog's body weight, and it must allow convenient access to the dog's shelter, food and water. The amendment also specifies that the area in which the dog is tethered must be free of any hazard, such as pools or roadways, and the shelter be "adequate enough to prevent the dog from being fully exposed to the elements."
Former Mount Carmel animal control officer Sherry Sexton and Hawkins County Constable Bill Creasy spoke up from the audience in opposition to the ordinance.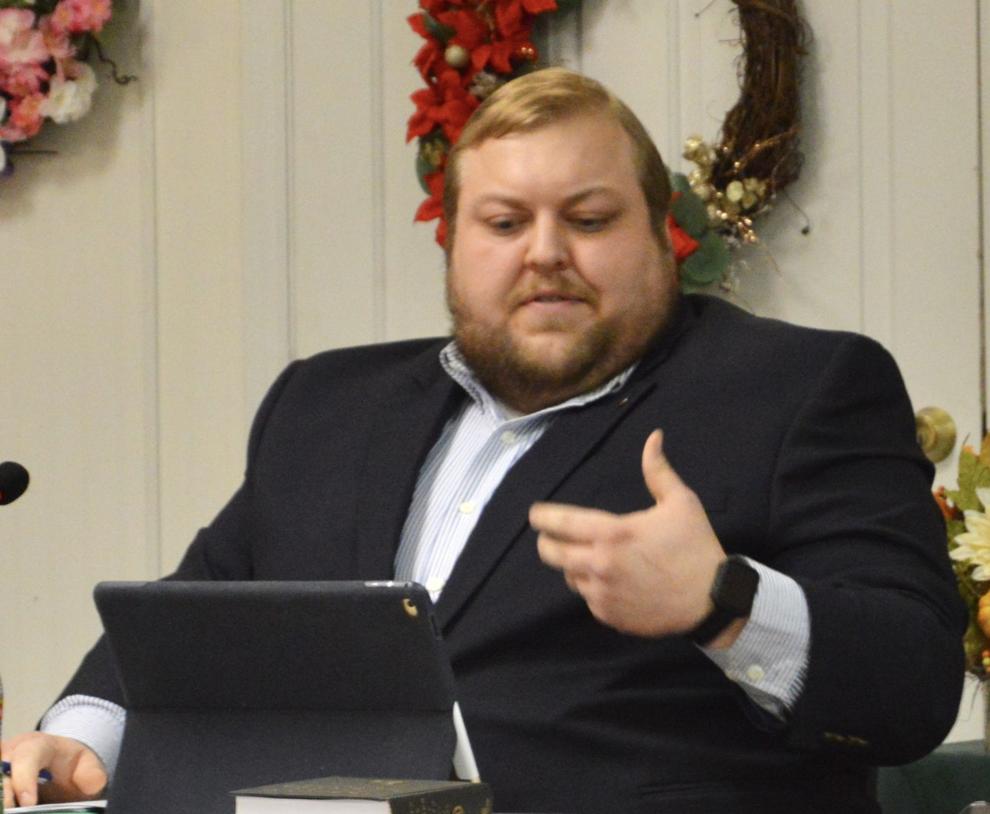 "How would you police it?"
"It's a good idea, but how would we police it?" asked Aldermen Darby Patrick. "How would you prove somebody is doing it?"
"I have enough faith in our police officers that they are able to see a dog--you can tell a dog has been outside with something around its neck," Gibson said. "It just gives the officers more tools to be able to enforce it if needed."
He added, "I know there are some dogs who even like to be outside in cold temperatures, but we have competent enough police officers to be able to enforce that."
City Attorney John Pevy noted that the town's animal control officer would also help to police the ordinance.
"You could potentially respond to these based on complaints," Pevy said. "People in the community might provide assistance."
When Patrick asked what would happen if a community member reported someone who was not actually in violation of the ordinance, Pevy explained that this situation would be up to the officer's discretion.
"A lot of this involves giving information to the public," Pevy added. "Every time someone is reported for having done this, it doesn't have to end in a citation. It could just be that the animal control officer goes out there and talks to them."
"The goal is not to collect fees from this, it's to get education out there," Gibson added.
When former animal control officer Sherry Sexton asked how the officers could prove that an ordinance violation had occurred, Pevy noted that the alleged offender would potentially be cited into court and have to answer questions under oath.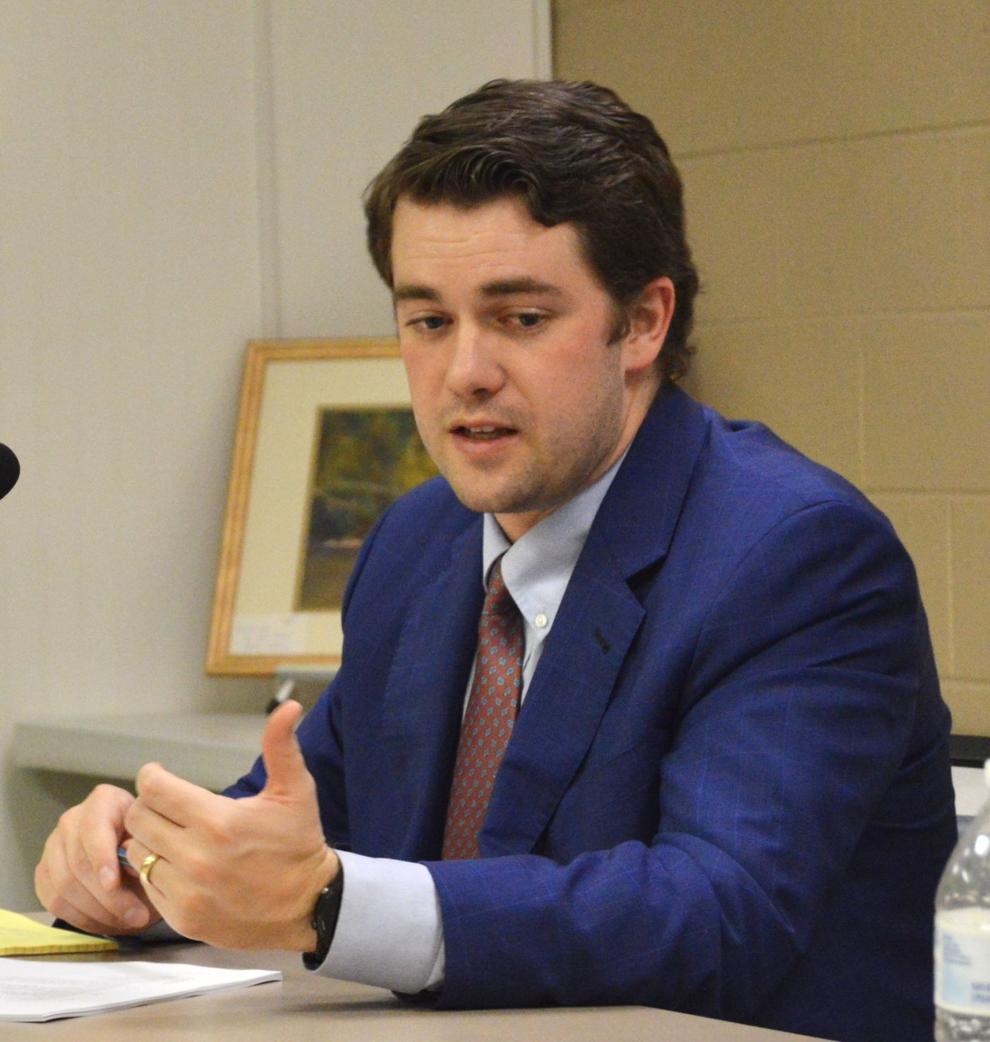 "Try to do the right thing"
"But what if they just don't show up (to court)?" Sexton asked Pevy, noting that she had this problem with people who received citations from her when she worked as the animal control officer.
Pevy noted that the offender would be charged a recurring penalty for every day the violation is not cured.
"You're really not enforcing anything, you're going to make people mad because a lot of them have lived here all their lives," Sexton added. "Then you come in with this. You're not going to educate anybody around here."
"I've been training dogs for 45 years, you can't tell somebody they have to have water and food out there all the time," Creasy said from the audience. "Some dogs will destroy a water bowl, and, in doing that, injure their mouth, teeth, and paws. Unless you watch them 24 hours, you can't do that."
He added, "You need people who know about animals dictating this. John (Gibson) doesn't know."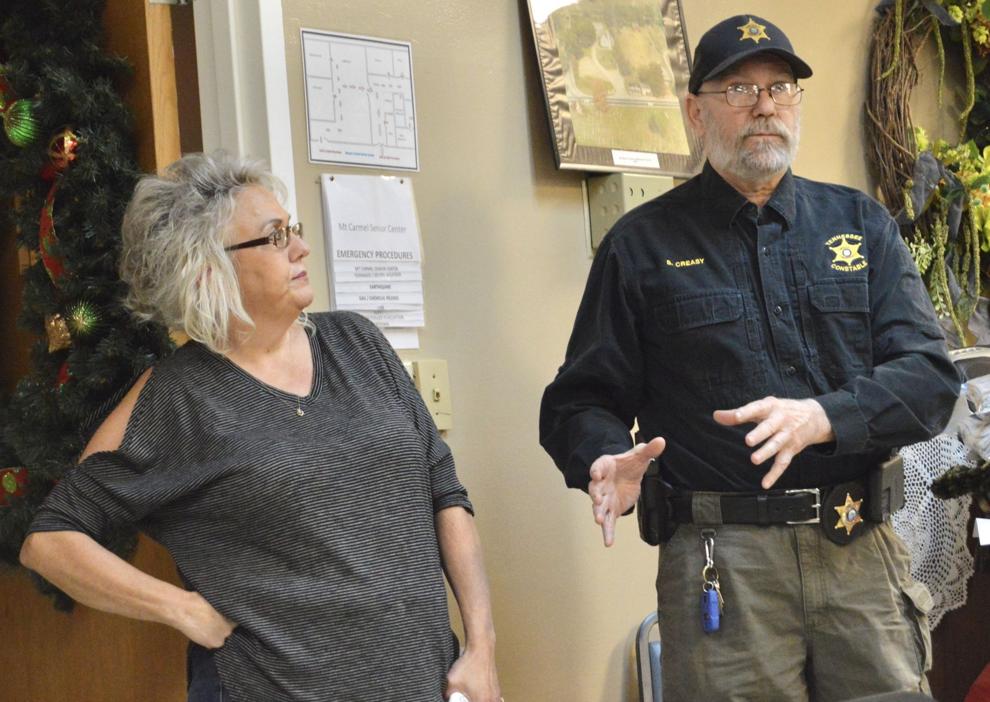 "So are we just not supposed to do anything?" Alderman Mindy Fleishour asked Sexton. "There were a lot of upset people because there wasn't anything on the books for this when you were dealing with [past animal cruelty cases]. A lot of us were getting calls about it."
"I would rather have people upset and try to do the right thing than not do anything and let people continue to be happy," Pevy replied.
In the end, the ordinance passed by a 5-2 vote with Aldermen Steven McLain and Jim Gilliam voting no.