Retiring Rogersville City School principal Rhonda Winstead was ambushed Thursday afternoon with an outpouring of love from students and staff who are sad to see her go.
Students were enjoying a new popsicle event on the front lawn of the school.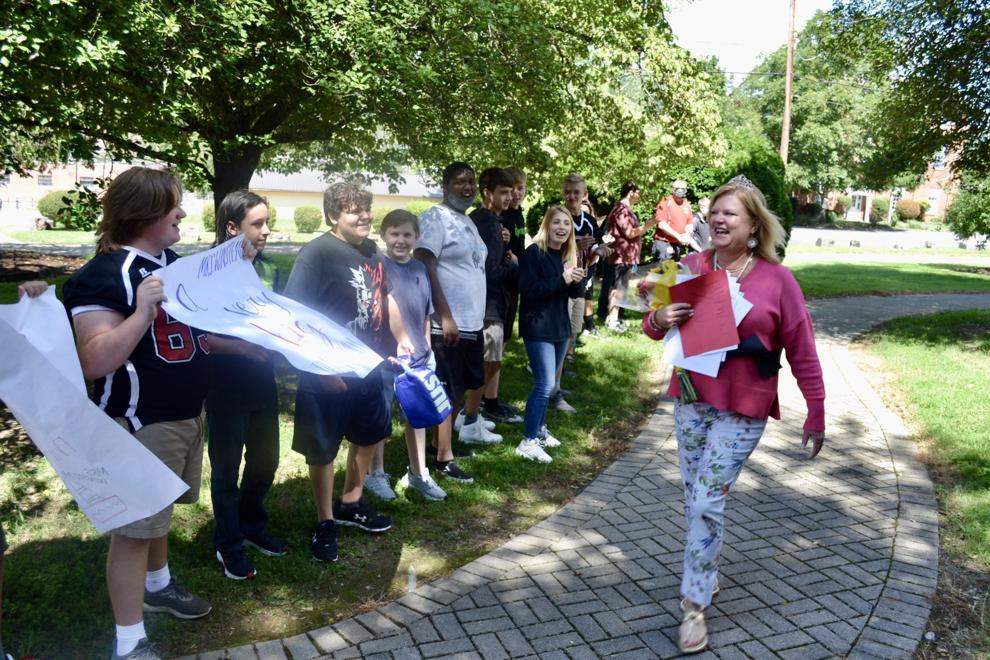 When Winstead went outside to see how it was going they sprung their trap, and she was forced to walk a gauntlet of cheers, hugs and applause as students lined the sidewalk surrounding the front lawn.
"I feel honored and happy," Winstead said upon completing a lap around the lawn
When asked if she'd changed her mind abut retiring however, Winstead replied, "No" without hesitation.
One of the ringleaders of the "Popsicle Parade" ambush was RCS attendance and testing director Shane Bailey who met her with a bouquet of flowers as she exited the school building.
"She has poured her heart and soul into this school since 1992," Bailey told the Review prior to Winstead's arrival. "We wanted to do something special for her and this is what we came up with. It's a Popsicle Parade. We wanted to get all the students and all the staff and let them show their appreciation for her. She doesn't know anything about it."
Bailey added, "The kids have made banners and signs and we're just going to surprise her with flowers when she comes out. She's going to walk a lap around the front of the school, and make sure that she sees every face and every staff member, and hopefully make her feel bad about retiring, because we're going to miss her."
Students held up banners and gave Winstead hand-made cards, and by the time she reached the end of the tour she was tearing up.
"This has not convinced me to stay, but I know my heart will always be here," she told the Review. "It was overwhelming and a blessing to know that that the kids still love me, an dI have great people here that I will always love. It was an honor."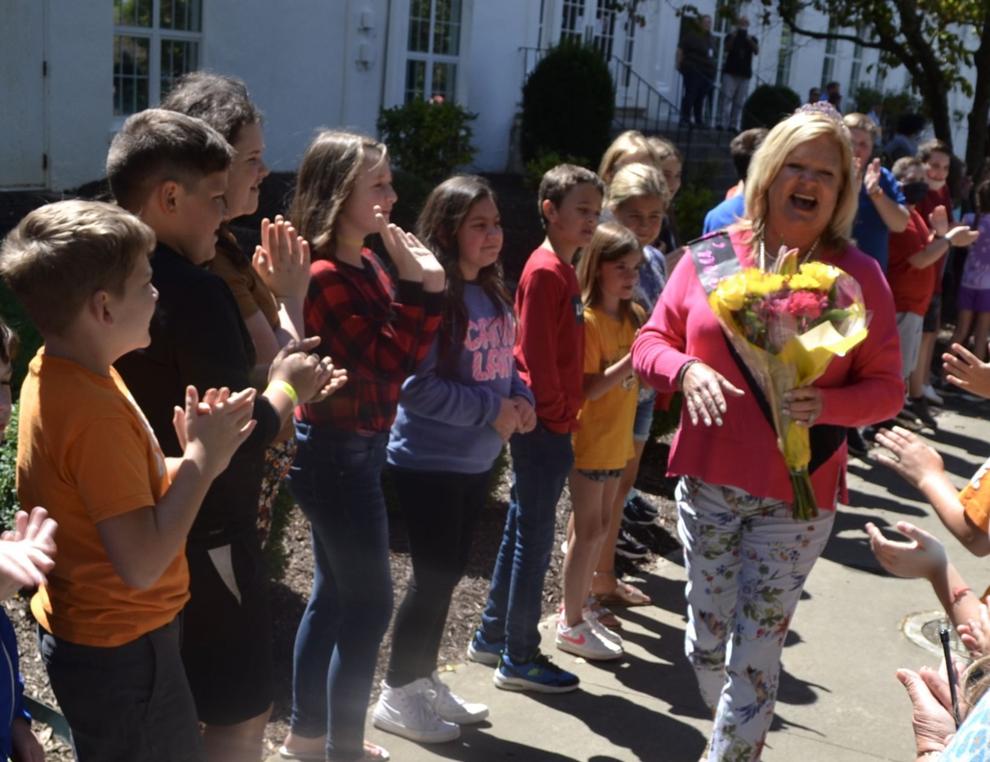 Winstead worked in Knox County and Hawkins County Schools before coming to RCS in 1992. She became assistant principal in 2005 and was appointed principal in 2013.
RCS director Edwin Jarnagin told the Review he as promoted assistant principal David Hartsook to principal, and Lindsay Davenport has been promoted to assistant principal.
Although Jarnagin has been at RCS for only a short period of time, he said it quickly becomes clear why Winstead was so beloved by everyone in the school.
"Undoubtedly she'll be missed," Jarnagin said. "She's done an excellent job. She's poured her heart and soul into the school. I was proud of how they recognized her Thursday."